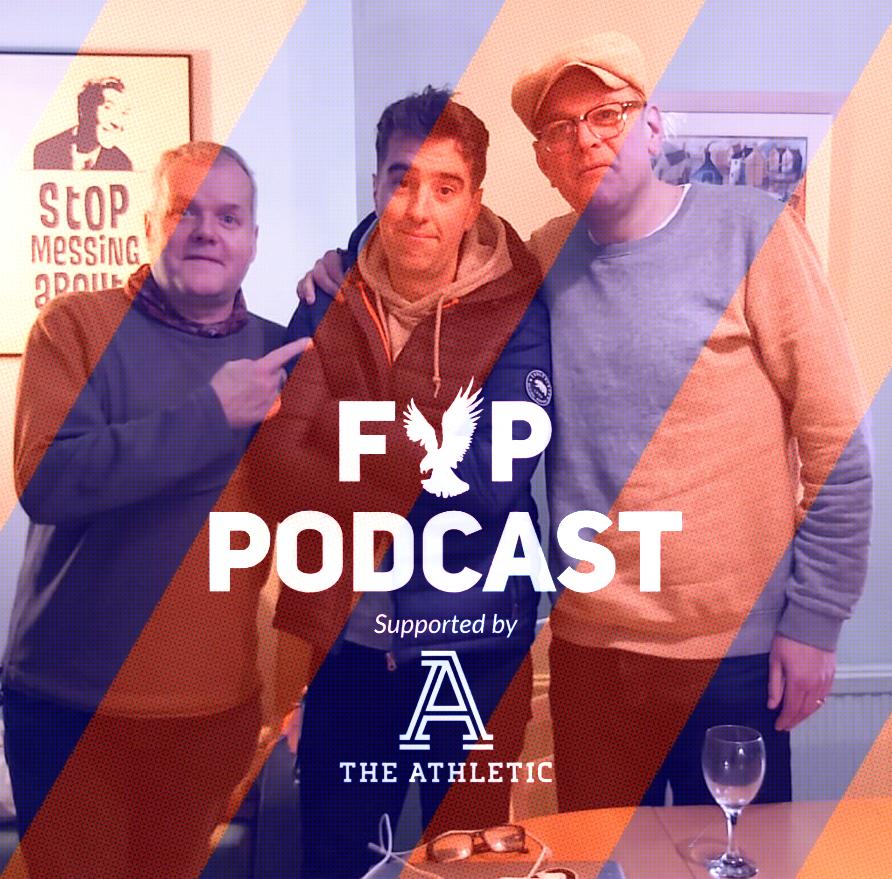 The FYP Podcast is supported by The Athletic. Visit theathletic.co.uk/fyp to start a 30 day free trial and receive 50% off your yearly subscription (£2.50 per month).
JD, Kevin and JC are back in the old studio (AKA Kevin's house) to look back over that 3-1 defeat at Everton.
They also cover a range of topics from Roy to Benteke to Townsend to Kevin's bit of paper with the fixtures on and, for some reason, Wacky Races.
They also answer your questions, review an article from The Athletic, and preview Palace's next game; the visit of Newcastle.
You have some options for playing the pod...
And if you enjoy the pod please leave a review on iTunes as it helps us jump further up the ol' iTunes charts!
---